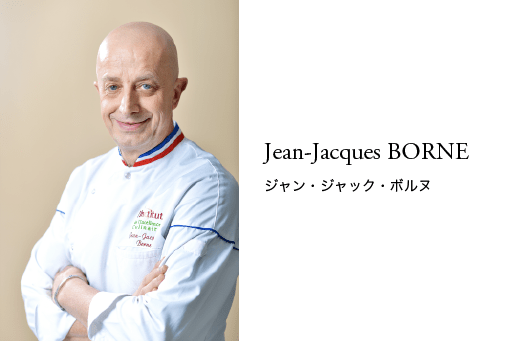 Has been for many years connected to Japan visiting this country as a teacher and chef. Having prestigious title of MOF French chef he travels all over the world shearing his knowledge and skills. He started his career as a pastry chef and even though creating desserts extraordinaire is still his passion, for many years now he has been dedicated his life to exploring the world of healthy nutrition. He cooperates with nutritionist developing heathy recipes aimed to prevent and cure certain illnesses.
At Café Saint – Jacques
Together chef Jean Jacque create new recipes and promote French me-byo cuisine and healthy nutrition among Japanese.